On May 1st, 2016 I registered my company with the Chamber of Commerce. This was under the name SAAR. Ondernemen met Passie (entrepeneur with a passion). Well, if there is something vague, it was that name, because "what do you actually do"  was always the question when I was attending a network meeting.
That name definitely needed to change! In 2018, after a brainstormcoffee session with a fellow entrepreneur, the name Business Organiser suddenly came to the table. And that immediately felt good. But with SAAR. included (with a POINT by the way). Background: SAAR is my birth name and I think it's a beautiful name. And I wanted to add SAAR. because entrepreneurs hire me as a Personal and Virtual Professional, it's really a very personal business.
From the moment the name of my company changed and I changed the positioning, marketing etc. it really started to run, let's just say fly. I didn't sit back and relax, of course. I kept learning and reading, started working with a brilliant business coach and kept tweaking the website and social media. The name  SAAR. is now well known and entrepreneurs and customers also call me that (although Sandra is of course also allowed).
Those cool, nice customers also enabled me to grow with my company and make other choices. At the beginning of 2021 I chose a new logo, a new website, new colors for my company, new photos – in short, a re-branding of myself and my company.
Saar at home
When I'm not working for my clients, I obviously work ON my own company by following trainings, courses and education in various areas. This way I stay sharp and I can offer my customer even more.  After a working day I love to relax with a glass of water (when I'm on a diet again) or a glass of wine (if I put the diet aside). The best way for me to relax is to watch a cooking show or one of my favorite series. Cooking is a big hobby of mine and I love to prepare a nice meal for my partner and myself and family and friends. But you know that I am really relaxed when you see me reading a book or hear me "singing" along to my all  time  favourite  ABBA music.
In the weekend I like to meet friends for a drink or dinner, just for fun but also to talk about life and other stuff. Everyone is always so busy, every now and then you have to let go.
My passions
Besides my partner, and cat Sophie, my other great love is: Portugal. And in particular the town of Ferragudo in the Algarve. At least twice a year we go there and the plan is to have a second home so that we can initially also work from Portugal and rent out the house to create a passive income. If we really don't have to work anymore, we will live there permanently. I am currently taking a Portuguese course so that next time I can speak in their language with my Portuguese friends.
I'm also a huge "fan" of The Law of Attraction. Since I apply this in both my private and business life, beautiful things happen. My favorite book is "Think  and  Grow  Rich" for that reason.
In addition to supporting entrpeneurs on a operational and strategic level, I also like to give lectures and workshops for starting entrepreneurs and students. And especially the group of students that actually has no idea what they want to be in 5 or 10 years. Showing these girls and boys what the profession of Personal or Virtual Assistant entails is very valuable.
I am also regularly asked by starting Virtual and/or personal Assistants, business clubs and various magazines to give an interview or lecture to inspire people and tell them about entrepreneurship  and my field in particular. For ZZP Nederland I write articles for the ZZP Barometer expert about my profession as a Personal Virtual Assistant.
With fellow entrepreneur / business partner Erica Harreman I set up Flow Academy Netherlands.  As (certified) Personal Power Coaches, we help entrepreneurs to get their business back on track after various situations outside their sphere of influence. We do this on the basis of color and behavior. A unique combination! We organise webinars, a 5-day Challenge "Colour  your  brand, boost  your  business" and our Flow-Traject (6 months).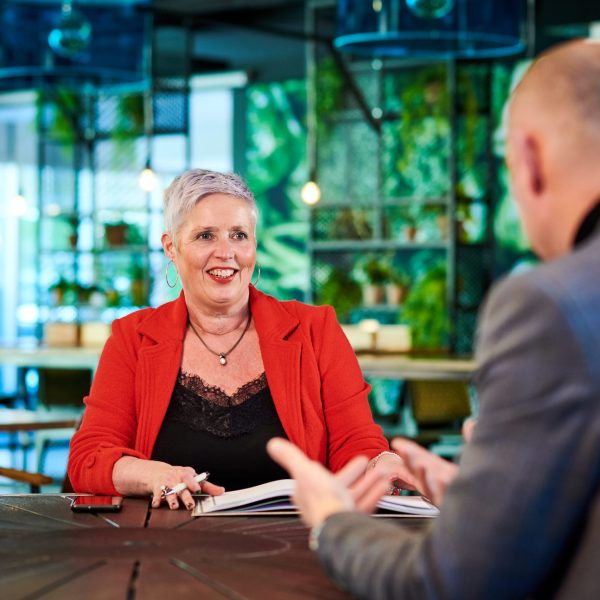 I support entrepeneurs to focus on the growth of their company.